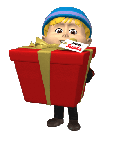 I have found out that I really like to do my Christmas shopping online. I can have my coffee, or my wine, depending on what time of day it is, or I can be in my p.j.'s in the comfort of my own home and not be standing in long lines or being in overcrowded stores, or trying to carry to many bags around while I shop. My feet won't hurt or my back. Technology, isn't it wonderful!
Before I check out, I always look for coupon codes for discounts or free shipping on the item I want to purchase. I type in coupon codes for ebags, the place I'm visiting, or coupon codes for handbags or whatever the item might be that I'm interested in purchasing. There are a lot of coupon code sources out there. Two I usually try are:http://www.couponcabin.com/, or http://www.promotionalcodes.com/?gclid=CNGzjvP4kaACFdx05QodLzqmeA. I love when I can get a deal! Now I don't think you can use coupon codes for QVC, which is one of my favorite places to shop, but the prices there are quite good and you have thirty days to return your product, no questions asked. If the product is defective you don't pay to ship it back. I also trust them with my information...they don't give it out to anyone. http://www.iqvc.com/ In July, on the 25th, they do their Christmas in July all day.
I have ordered wreaths, garlands, 4ft. trees to put in urns outside my front door from the Bethlehem Lights people at QVC, and the quality is great. The lights are made to last a long time before needing to replace them. They also make battery operated wreaths and garlands that have a timer on them if that's the way you choose to use them. If you turn it on at 6:00 p.m., it will stay lit for six hours, shut off, and turn back on at the same time the next night. They actually last clear through the holiday season. I put mine up on Thanksgiving weekend and they stay working to the New Year. Wonderful!
Some of my other favorite places to shop are:
http://www.bathandbodyworks.com/search/index.jsp?kwCatId=&kw=honeysuckle&origkw=honeysuckle&sr=1
, I always get my two grandchildren something from here every year. They love it.
http://www.nutsonline.com/
, all sorts of nuts, dried fruits, chocolates, coffee, teas, seeds, snacks, gift baskets, tins, etc. You can pick your delivery date and it gets there fast!
http://secure.ebags.com:0/handbags/department/index.cfm?sub_site_id=14
, Here they have any kind of bag you can think of: handbags, wallets, luggage, laptop bags, duffel bags, backpacks, etc. They have a lot of sales and you can return your item free if you're not satisfied. Love this website.
http://www.amazon.com/
, You can get a lot of free shipping items here if you spend $25.00 or more and we all know this is easy to do at Christmas.
http://www.overstock.com/cgi-bin/d2.cgi?PAGE=HOME&cid=20205&fp=f
, Shipping is always $2.95 on your entire order, but sometimes it's only a dollar and sometimes it's free. Big selection of items.
http://www.zappos.com/?gclid=CJ_hq5aDkqACFQ1N5QodyBzCfA
, Shoes & Clothing with free shipping both ways.
http://www.ulta.com/ulta/index.jsp?s_kwcid=ulta|974910690
, for cosmetics and fragrances, etc.
https://www.thecountryhouse.com/Default.asp
, If you're into the country decorating, this is the place to shop.
So that's it. It's always a good idea to check out the return policies for any place you shop so there will be no surprises. Another good idea is if you set up an account at places you shop, to frequently change your password to keep your information safe. Each credit card company has different ways for you to keep your identity safe for shopping online, and don't forget those coupon codes.